I've always loved to order Chinese take-out and order some sweet and sour meatballs, but most of the time these meatballs are filled with either breadcrumbs or flour and the sauce is made with soy sauce, sugar, and corn starch.  All of these ingredients are a big no no for PCOS, so I decided to make my own gluten, soy and sugar-free version!
I love meatballs in general, maybe because of my Italian lineage, but whether they were in pasta, sandwiches, in a stew or as a side, I've always loved making them! I also really love the meatballs from Ikea, but unfortunately there's potatoes in them so those are a no go too.  Meatballs are so easy to make and you can literally add any kind of spice, use any kind of meat and they're guaranteed to taste amazing!
In Japan, it's really popular to add 2-3 meatballs inside your lunchbox, called a bento box, along with various other sides (I will be uploading tutorial on some of my lunch boxes later on!).  These meatballs are Asian-style and cooked in a sweet and sour sauce!  A sweet and sour sauce usually consists of soy sauce, mirin, sugar, oyster sauce, some sake and cornstarch, but for this recipe I made sure none of those ingredients were in there!  The sauce usually needs to get thickened with cornstarch, but I found that letting in boil down with the meatballs thickened it perfectly!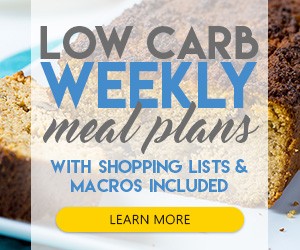 For the nutritional information, I decided to do it per meatball so that you can decide how many meatballs you want to eat.

Sweet & Sour Meatballs
Sweet, sour and juicy Asian-style meatballs that are gluten, soy and sugar-free.
Instructions
Mince the garlic and onion.

In a large non-stick frying pan, add the 1 tbsp of olive oil and fry the onions and garlic on medium-heat until soft. Turn off heat.

Transfer them to a large bowl.

Add the ground pork, egg, almond flour, ketchup and salt & pepper to the bowl and start kneading with your hands.

Make 20 meatballs with the meat mixture and place them in the same non-stick frying pan with 2 tbsp of olive oil.

Fry on medium heat for 5-10 minutes until all sides are cooked through.

In a small bowl, combine the sweet and sour ingredients. Pour it over the meatballs.

The juice from the meatballs and the heat will start thickening the sauce. Cook until the sauce has reached desired consistency, 1-3 minutes.

Turn off heat and transfer to a plate for serving.
Recipe Notes
I like to keep these in a tupperware all week long and add 2-3 meatballs to my lunch boxes.
I've also tried boiling the meatballs instead of frying them and it worked just as well! If you want to limit some of your calorie intake, you could definitely try it this way.
Nutrition Facts
Sweet & Sour Meatballs
Amount Per Serving (1 meatball)
Calories 72
Calories from Fat 44
% Daily Value*
Total Fat 4.92g 8%
Cholesterol 18mg 6%
Sodium 172mg 7%
Total Carbohydrates 4.57g 2%
Protein 2.27g 5%
* Percent Daily Values are based on a 2000 calorie diet.