These delicious gluten free potstickers are made the healthy way with daikon radish instead of wrappers. These paleo potstickers are perfect for a low carb or keto diet!
Japanese Gyoza
I recently went to a Japanese pub with some of my friends and saw that they were advertising gluten free potstickers that were low carb. Curious as to what those were, I ordered a batch because I had never seen Japanese gyoza that were low carb before.
When the paleo potstickers arrived at our table, I realized that they had not used a dough to wrap them. Instead they had used thinly sliced daikon radish. What a genius idea!
I decided to try my hand at making these gluten free potstickers as soon as I had the chance.
I find that these paleo potstickers are even better than the real thing because the daikon is so crunchy and soft at the same time. I love to make these gluten free potstickers as I can fry them the traditional way and give the bottom a nice golden colour.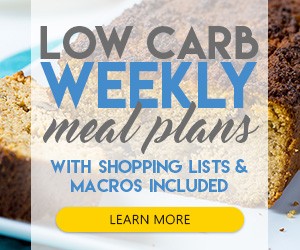 We call postickers gyoza in Japanese and they are usually filled with pork and cabbage. It's not very common to find other varieties of Japanese gyoza here, whereas in Canada you can find chicken and vegetables, seafood and so on. I think the most common filling in Japan for dumplings, potstickers, or shumai is usually pork.
How to make Paleo Potstickers
These paleo potstickers are made using thinly sliced daikon radish. A daikon radish is a type of Japanese radish that is very long, thick and white. It's usually sold in any grocery stores, at least in Canada, but if you can't find it, try going to an Asian grocery store. They should have some as it's a pretty popular vegetable to use in Asian dishes.
Using a cabbage shredder, you'll need to thinly slice your daikon. It's very important that you use a cabbage shredder and not a knife because the daikon absolutely needs to be sliced as thin as possible.
If your daikon radish isn't thin enough, you won't be able to fold it in half as it will crack. So make sure to use a cabbage shredder in order for this recipe to work!
Once your daikon radish is all sliced up, combine all of the gyoza ingredients in a bowl after having chopped, minced and crushed the vegetables. Knead the meat mixture with your hands and your daikon slices are ready to get filled up.
You'll want to add 1-2 teaspoons of the meat mixture on one half of the daikon slice. You'll then fold the other half of the daikon slice over the meat. Traditionally, we would sprinkle some potato starch over the daikon slices and meat so that they can stick to each other better, but since these are low carb and paleo, that's not an option.
That is why it's extremely important to slice the daikon radish as thinly as you can. The thinner it is, the easier it'll be to fold over the meat and stick to it. If it's too thick, the slice will just open up and not stick to the meat.
Once all of your daikon slices are filled with meat, simply line them up in a frying pan with some sesame oil. Fry, without moving them, a couple of minutes, then add a bit of water, cover, and let the water completely evaporate.
The paleo potstickers are then ready to serve and be dipped in the homemade potsticker dipping sauce.
Japanese Gyoza Ingredients
Gyoza ingredients will defer depending on what kind of Japanese gyoza you are making. In Japan, postickers are usually made with pork and cabbage, but there are many other varieties in other countries. Other varieties can include chicken, beef, seafood, vegetarian or fish.
Traditional Japanese gyoza ingredients include ground pork, cabbage, garlic chives, fillers and seasonings. The fillers and seasonings used are usually potato starch and soy sauce. For a paleo version, I simply switched the potato starch for almond flour and the soy sauce for coconut aminos.
I think really important gyoza ingredients to have in your paleo potstickers are the grated ginger and crushed garlic cloves. The ginger and garlic are the main stars of these gluten free potstickers so definitely try to not forget them! Also, try to use fresh ginger and garlic as the tube version is just not going to cut it in terms of flavour.
Japanese gyoza is usally wrapped in a wheat or rice wrapper, but because these are paleo, I wrapped these potstickers in some thinly sliced daikon radish. You could even use boiled cabbage leaves or thinly sliced eggplants if you wanted.
What goes in a potsticker dipping sauce?
Traditionally, posticker dipping sauce is made with soy sauce, rice vinegar and chili oil. However, to keep this sauce paleo friendly, I have switched the soy sauce for coconut aminos and the rice vinegar for normal white vinegar.
An equal amount of soy sauce and vinegar ensures that the dipping sauce has a salty, sour and spicy taste to it, which accompanies the Japanese gyoza very well. I personally like to add a bit of sesame oil to my potsticker dipping sauce as I love the taste of sesame.
If you're not comfortable using chili oil, you could always use a mixture of sesame oil with some crushed chili flake powder instead. As long as you have some sort of spiciness in there, your potsticker dipping sauce should be perfect.
This potsticker dipping sauce can also be used in a variety of other dishes. You can use this dipping sauce to dip my keto tempura or my shrimp and pork shumai in.
Gluten Free Potstickers
Delicious low carb, paleo and keto potstickers to make at home!
Instructions
Thinly mince the cabbage and garlic cloves. Grate the ginger. Thinly chop the garlic chives. Using a cabbage shredder, slice the daikon into 40-50 thin slices.

In a large bowl, mix together the minced cabbage, garlic, ginger, garlic chives, ground pork, egg, dashi, salt, pepper, almond flour and coconut aminos. Knead the meat mixture with your hands until all of the ingredients are smoothly mixed together.

Add about 1-2 teaspoons of meat mixture over one slice of daikon and fold in half. Repeat until there is no more meat mixture.

Drizzle the sesame oil inside a non-stick frying pan and line up the potstickers. You can squish them together (don't worry they won't stick together).

Fry on medium heat for 2 minutes and pour the water over. Cover with a lid and let steam for 4-5 minutes. Take off the lid and let the potstickers sizzle until the bottom turns golden brown. Turn off heat.

In a small separate bowl, mix together the vinegar, coconut aminos and chili oil.

To serve, dip each potsticker inside the dipping sauce and eat hot!
Nutrition Facts
Gluten Free Potstickers
Amount Per Serving (1 serving)
Calories 365
Calories from Fat 259
% Daily Value*
Total Fat 28.78g 44%
Cholesterol 116mg 39%
Sodium 442mg 18%
Total Carbohydrates 8.36g 3%
Protein 17.9g 36%
* Percent Daily Values are based on a 2000 calorie diet.