Why eat plain chia pudding when you can make a parfait! I've recently shared a recipe for Sugar-free Nutella and a recipe for Sugar-free Strawberry Chia Jam that I used to make this parfait.  I really love playing with chia seeds as you can add them practically anywhere you want! I used coconut milk for this recipe and the combination of the fruits and the sauces altogether is to die for.
I got the kiwis, strawberries, and oranges from a weekly fruit and vegetable basket that I order from an organic website here. They taste so delicious so they were perfect for this breakfast a.k.a. dessert.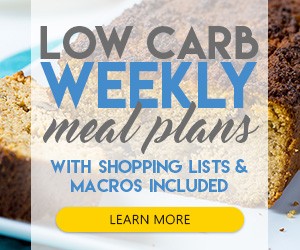 Nutella Strawberry Jam Coconut Chia Parfait
Basically heaven on earth parfait.
Ingredients
1

orange

2

kiwi

4

strawberries

8

tbsp

sugar-free nutella

1

cup

sugar-free strawberry chia jam
2 cups coconut chia pudding
Instructions
For the Coconut Chia Pudding
Open a coconut milk can and transfer it into a tupperware. Add the chia seeds and stevia powder and mix well. Close the container and refrigerate for 4 hours-1 day. This should make about 2 cups of coconut chia pudding.
For the Parfait
Peel the orange and kiwis. Dice the kiwis and slice the strawberries.

Add 1/4 of the orange in 4 different glass bowls. Top with 2 tbsp of nutella.

Add 1/4 cup of coconut chia pudding over the nutella.

Add 1/4 cup of sugar-free strawberry jam over the pudding.

Add 1/4 cup of coconut chia pudding over the strawberry jam.

Place 1/4 of the diced kiwis and strawberries over the pudding.

Enjoy this heavenly dessert 🙂