Last updated on April 23rd, 2018 at 02:36 am
Living with PCOS means that I need to eat low-carb, but this isn't usually easy when living in Japan.  Every dish you order at a restaurant comes with a bowl of rice and all the cookbook recipes are for meals that are accompanied with rice.  Fortunately, this entire carb disaster can be avoided by using cauliflower, the magical "rice"! By processing cauliflower florets in a food processor and pan-frying them, we can create a healthier alternative to the high-carb rice.
I wanted to make fried rice, but you could just fry the cauliflower without any added ingredients for plain "rice". I only had ham in my fridge so I decided to make some fried rice with it!  I recently found some ham sliced from a roasted ham at the grocery store, so I was very excited to use it for this recipe 🙂  I found that this dish tasted pretty much the same as fried rice, except it was less gluttony and with way less carbs.  This fried rice taste delicious with or without meat.  You could also change the ham for small chunks of chicken or pork!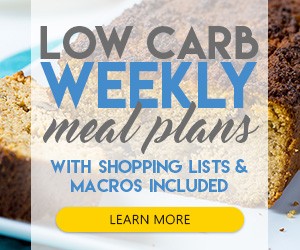 Cauliflower Fried "Rice"
A delicious low-carb alternative to normal white rice!
Instructions
Separate the florets from the cauliflower and place them in a food processor. Chop until the florets resemble "grains of rice".

Thinly dice the onion and ham. Slice the green onions.

In a wok, heat some sesame oil. Add the onions and cauliflower florets. Start frying until the cauliflower and onions become translucent.

Add the ham and green onions. Cook for 2 more minutes. Add the soy sauce, salt and pepper, and dashi powder. Mix well and continue cooking for 2 minutes.

Move the fried rice to the side of the pan and crack the eggs open on the other side. Start scrambling them. Once they are scrambled and fully cooked, mix in the rice tossed to the side with the eggs. Fry for one more minute and serve hot.
Recipe Notes
*Dashi powder is usually gluten-free. It's a Japanese fish broth powder that's used to flavour dishes.  If you don't want to use some, just switch it for some chicken or beef bouillon cubes.
Nutrition Facts
Cauliflower Fried "Rice"
Amount Per Serving (1 serving)
Calories 353
Calories from Fat 300
% Daily Value*
Total Fat 33.38g 51%
Cholesterol 236mg 79%
Sodium 1252mg 52%
Total Carbohydrates 18.62g 6%
Protein 22.47g 45%
* Percent Daily Values are based on a 2000 calorie diet.